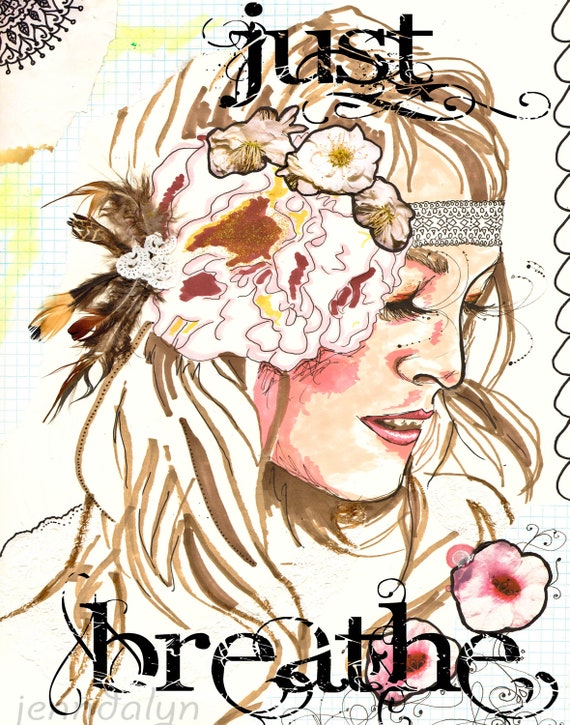 I came across Jenndalyn Art of mixed media art & photography and was immediately intrigued...... so much so that I asked artist Jennifer Lee to tell me more about her work.....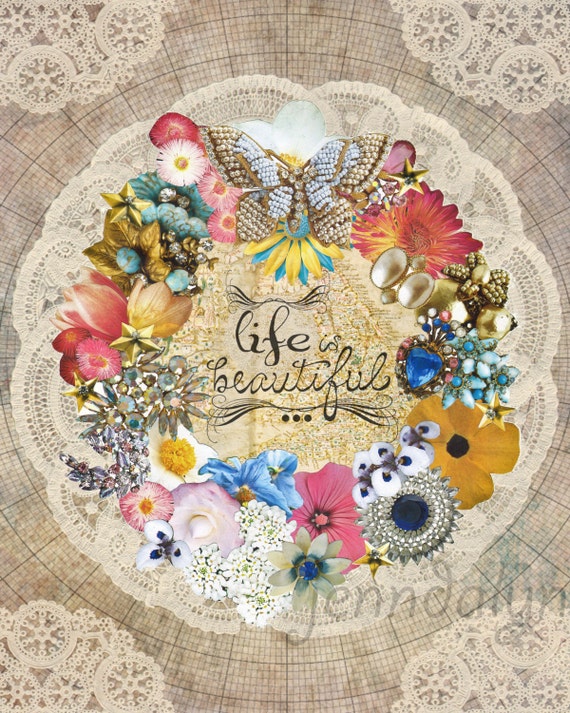 "My name is Jenn and I am the artist behind Jenndalyn Art! Although I've always been into drawing and painting, even studying art in college, I didn't consider it a career option until two summers ago. I was stuck in a 9-5 office job, the kind of job that everyone is supposed to want, but I only felt miserable and trapped. It was then that I discovered Etsy and began to put the pieces together, realizing that doing what I love for a living was completely possible."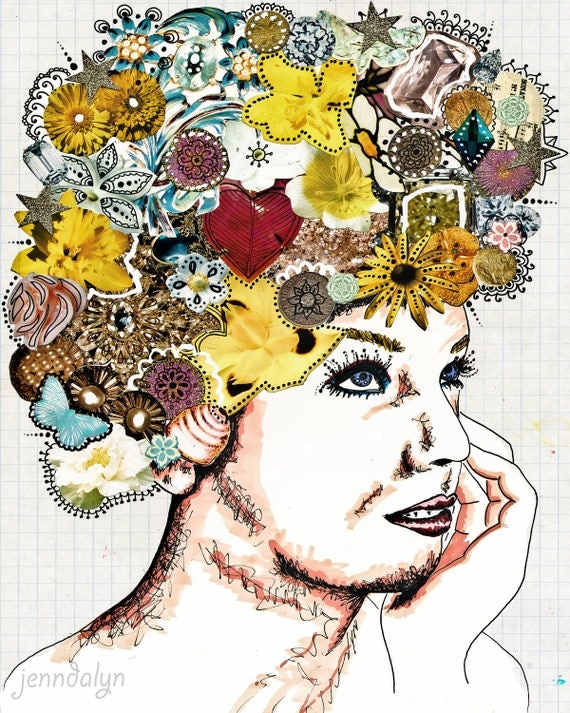 "That was almost a year ago now, and honestly has been the best decision I've ever made. Waking up and knowing that my "job" consists of painting (and that my commute is a ten second walk to my coffee maker with my two cats being the only traffic jams) is indescribable. My work is incredibly busy and colorful, something I was constantly criticized for in college. I cannot help but be drawn to vibrant, happy colors. The majority of my work is mixed media; I am incredibly indecisive by nature and love using anything I can get my hands on. This usually results in a giant mess of the best kind."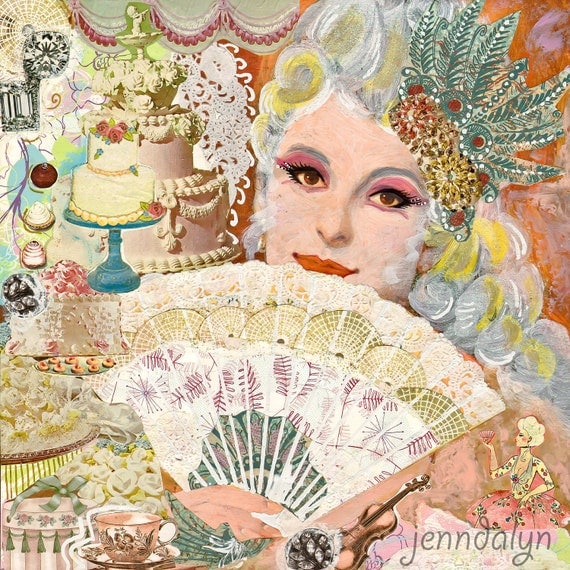 "I find inspiration in the small miracles that are constantly happening all around us.... the birds flying in the sky, the sunshine peeking through the trees, flowers stretching up from the ground. If I had to nail down a main, underlying theme of my work, it would be that idea: that life is beautiful and you would not believe the things you can see if you are just paying attention."